Upcoming Concerts
As we've all adjusted to life during a global pandemic, we've found ways to adapt, to continue to connect with each other, and to sustain ourselves through an unprecedented situation.
As we look ahead to the fall and the 2021/22 season, it's clear that a lot remains uncertain. We've gained some clarity, though, from the state and city reopening plans. We are making preparations to continue activities under a variety of scenarios.
No matter what shape the upcoming season takes, we are committed to remaining flexible in order to keep bringing you vibrant world class performances.
Recognizing that our circumstances are ever-changing, we will announce updates to our concerts and events schedule on our Facebook page. The brochure for the season will be posted on Facebook soon. A note to that posting will update cancellations.
The Grosse Pointe Symphony greatly regrets the passing of our lecturer, supporter and friend Charles Greenwell.
Tuesday, June 8, 2021 - 7:00 pm -
FREE CONCERT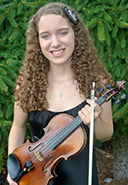 Grosse Pointe War Memorial Back Lawn
Chairs provided under the big tent, or bring your lawn chairs
The attendance will be limited to 150.
To reserve your attendance email Fullcirclefoundationgp@gmail.com
Walk-on attendance will only be allowed to the 150 limit.
Program
Fanfare from La Peri, Paul Dukas
Petite Symphony for Wind Ensemble, Charles Gounod
Concerto for Trombone and Strings, Leopold Mozart

Ken Tompkins, Principal Trombone, Detroit Symphony Orchestra

Concerto for Violin, Johann Sebastian Bach

Alyssa Campbell, violin, former Nester Scholarship winner.

Pomp and Circumstance No. 1, Edward Elgar
Stars and Stripes Forever, John Phillip Sousa
Sunday, October 17, 2021 - 7:30 pm
Program and Location TBA
Sunday, December 12, 2021 - 7:30 pm
Program and Location TBA
Sunday, March 6, 2022 - 3:00 pm
Program and Location TBA
Sunday, April 10, 2022 - 3:00 pm
Program and Location TBA

The GPSO would like to thank our patrons for their support this season
Season ticket holders and pre concert ticket buyers
Refunds, exchanges, and donations are all options.
Text, call, or email Dick McClelland 313-244-5288, mcclellr11@gmail.com
---
Ticket Prices
Regular $20.00,  Senior $15.00,  College Students $5.00, K-12 free
Tickets are available at Grosse Pointe War Memorial and at the door
All concerts are open seating
To help support the Grosse Pointe
Symphony Orchestra, please contact

William Hulsker, Board President
(313) 640-1773  or wfh@comcast.net

Mail contribututions to:

Grosse Pointe Symphony Orchestra
32 Lakeshore Dr
Grosse Pointe Farms, MI 48236

To be added to our mailing list (or to be removed) please contact Bill Hulsker

Grosse Pointe Symphony Orchestra
32 Lakeshore Grosse Pointe Farms 48236
(313) 640-1773 or wfh@comcast.net