Upcoming Concerts
As we've all adjusted to life during a global pandemic, we've found ways to adapt, to continue to connect with each other, and to sustain ourselves through an unprecedented situation.
As we enjoy our 2022-23 season, it's clear that a lot remains uncertain. We've gained some clarity, though, from the state and city reopening plans. We are making preparations to continue activities under a variety of scenarios.
No matter what shape the upcoming season takes, we are committed to remaining flexible in order to keep bringing you vibrant world class performances.
Recognizing that our circumstances are ever-changing, we will announce updates to our concerts and events schedule on our Facebook page.
The Grosse Pointe Symphony greatly regrets the passing of our lecturer, supporter and friend Charles Greenwell.
Patrons are requested to remain masked when inside the concert venue.
Sunday, December 4, 3:00 pm


Our Lady Star of the Sea
467 Fairford Rd, Grosse Pointe Woods, MI 

Leroy Anderson - A Christmas Festival

Mozart - Exsultate Jubilate (Allelujah)
Schubert - Ave Maria
Adolphe Adam - O Holy Night
Alice McAllister Tillman, Soprano
Vivaldi - Violin Concerto "Winter"
Christina Muresan, Violin
Prokofiev - Peter and the Wolf
Msgr Gary Smetanka, Narrator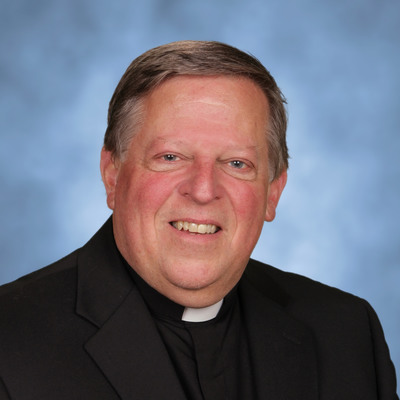 Sunday, February 26, 3:00 pm
Our Lady Star of the Sea
467 Fairford Rd, Grosse Pointe Woods, MI 


Dr. Augustus Hill - Joshua Suite for Strings
Beethoven - Concerto #1
Marina Stojanovska, Piano
Intermission
Vaughan Williams - Symphony #2 (London)
Sunday, April 23, 7:00 pm
Our Lady Star of the Sea
467 Fairford Rd, Grosse Pointe Woods, MI 


Williams - March from Superman
Mozart - Concerto #3 in G Major
Jiamin Wang, Violin
Intermission
Rimsky-Korsakov - Scheherezade
The GPSO would like to thank our patrons for their support this season
Season ticket holders and pre concert ticket buyers
Refunds, exchanges, and donations are all options.
Text, call, or email Dick McClelland 313-244-5288, mcclellr11@gmail.com
---
Ticket Prices
Regular $20.00,  Senior $15.00,  College Students $5.00, K-12 free
Tickets are available at Grosse Pointe War Memorial and at the door
All concerts are open seating
To help support the Grosse Pointe
Symphony Orchestra, please contact

William Hulsker, Board President
(313) 640-1773  or wfh@comcast.net

Mail contribututions to:

Grosse Pointe Symphony Orchestra
32 Lakeshore Dr
Grosse Pointe Farms, MI 48236

To be added to our mailing list (or to be removed) please contact Bill Hulsker

Grosse Pointe Symphony Orchestra
32 Lakeshore Grosse Pointe Farms 48236
(313) 640-1773 or wfh@comcast.net